Since the start of the pandemic, digital payment fraud has risen sharply. Equipping ourselves against it starts with understanding why it's happening, then adopting digital solutions for a digital threat.
The shift to digital payments has exposed the world to increased fraud risk
You can meet that challenge with diversified technology, analytical capability, and better use of data
Successful payment solutions can be used to increase compliance, visibility, and trust
Taking advantage of uncertainty
A global study on digital payments, jointly conducted by Javelin Strategy & Research and SAS, has revealed a worrying trend. Since the start of the pandemic, the sector has been the victim of a surge in fraud and financial crime. Why has that been the case? And what can we do to adapt?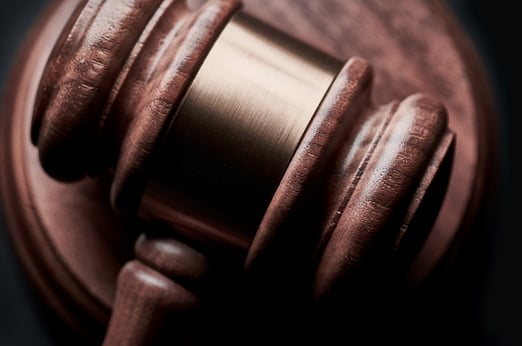 The digital payments sector has seen a steep rise in fraud since the pandemic began.[i]
These are incredibly uncertain times. In times of unforeseen challenges, traditional management operating models rarely prove adequate, as detailed in a recent report by McKinsey about company behavior in the face of great uncertainty. "Organizations with inadequate processes can quickly find themselves facing existential threats." The threat of stagnation during the restrictions of the pandemic has pushed many of us to digitalize, often more quickly than we intended or are capable of handling smoothly. This has unwittingly thrown many of us from one existential threat to another.
The switch to digital
Though digitalization has been the general trend for a decade or more, the pandemic has lit a fire under even the most entrenched analogs, spurring the rapid digitalization of processes across industries, with the reality that digitalization is necessary for survival suddenly impossible to deny. Indeed, fewer and fewer companies are still clinging to hopes of a return to pre-pandemic norms. Even conservative stalwarts have taken the unprecedented situation to move toward policies more resilient to sudden disruptions. Pandemic-proof policies. Above all, that means digital – and the payments world is no exception.
More sudden than swift
We recently covered the biggest trends in mobile payment (check out that article here) where we detailed how the industry is swiftly digitalizing. The pandemic, however, has been more than swift; it's been sudden, making the immediate widespread adoption of changes a matter of survival. This accelerated rate of change, which we touch on in greater detail here, has made our projections for the future a reality much more quickly than anticipated. Though seeming to set us back, the pandemic has also brought the future speeding toward us.
That has left many of us vulnerable. When it comes to digital payments, the rate of change has outstripped the pace of protection. Companies scrambling to adapt are left exposed to the risks of fraud and crime.
The escalation of digital fraud
The recent global study on digital payments makes a concerning case for the escalating global risk of fraud. It points to criminal increases across sectors, like one financial services respondent who recorded a 30% jump in fraud since the beginning of the pandemic. And though payment technologies may vary by region, the rise in fraud has been global.
"This indicates that criminals coordinate and share information more openly than do financial institutions," the study reports. That gives them an advantage in getting around controls, and has enabled them to make their attacks more sophisticated. "Organizations should be aware that new payment mechanisms are especially targeted due to ineffective risk mitigation controls."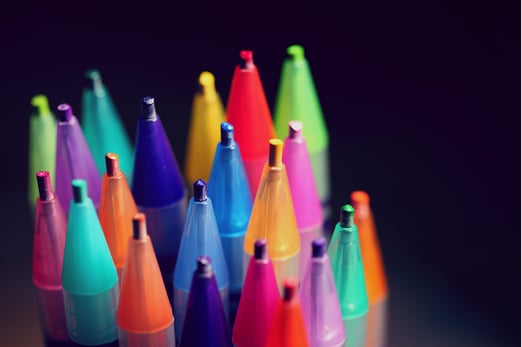 Strength in diversity: diversified, layered payment solutions are much less vulnerable to fraud.[ii]
A diverse solution
Companies need diversified solutions to better fortify their growing digital presences. What the study calls "layered technology" – along with the capability of analyzing your data – can help identify and respond to threats in real time. The complexity of the digital landscape, the study warns, "demands a layered approach to preventing and detecting fraud, while also having a means to orchestrate strategies and investigation activities." In short, you need payment solutions as sophisticated as the challenges they face. That means those that offer automated processes, leveraged analytics, and increased efficiency.
Data: the secret weapon
Your data is a critical element to your digital resilience, not least for its potential to thwart fraud. "The critical first steps," says Krista Tedder, Head of Payments at Javelin Strategy & Research, "are to start processing all data streams in real time and to combine identity management and transaction monitoring." This not only identifies fraud but also helps prevent it.
Talk of data streams and transaction monitoring sounds technical, but payment providers like AirPlus are equipped to help companies put these steps into action. Thriving in the post-pandemic world depends on "using data for real-time analytics and automated actions," terminology much more approachable for those later to the digital game. In the fast-paced struggle between digital payments and digital fraud, your decision-making is only as strong as it is quick, and the quickest data is real time.
Keep fraud at bay
Guard your payments landscape with a diverse but unified portfolio of solutions that enables your data to be analyzed and leveraged to keep the fraudsters at bay. They've taken advantage of the digital shift of the pandemic. That same digital shift can now help us increase efficiency and automation to regain the upper hand.
[i] Photo by Bill Oxford on Unsplash
[ii] Photo by Sharon McCutcheon on Unsplash