Why Scandinavia leads the world in thinking ahead
The Nordic region makes up a tiny fraction of the global population but still often manages to steal the spotlight.
We've all heard of the Vikings. The Winter Olympics is more or less an inside joke Norway and Sweden play on the rest of us. And we all fell in love when Iceland recently took the soccer world by storm, its rag-tag band of semi-amateurs (the coach was a part-time dentist) pulling off unlikely upsets over powerhouses like England and the Netherlands. Bear in mind this is a country so small you could triple the population and it still wouldn't rank in China's top 100 cities.
Did we mention the coach was a dentist?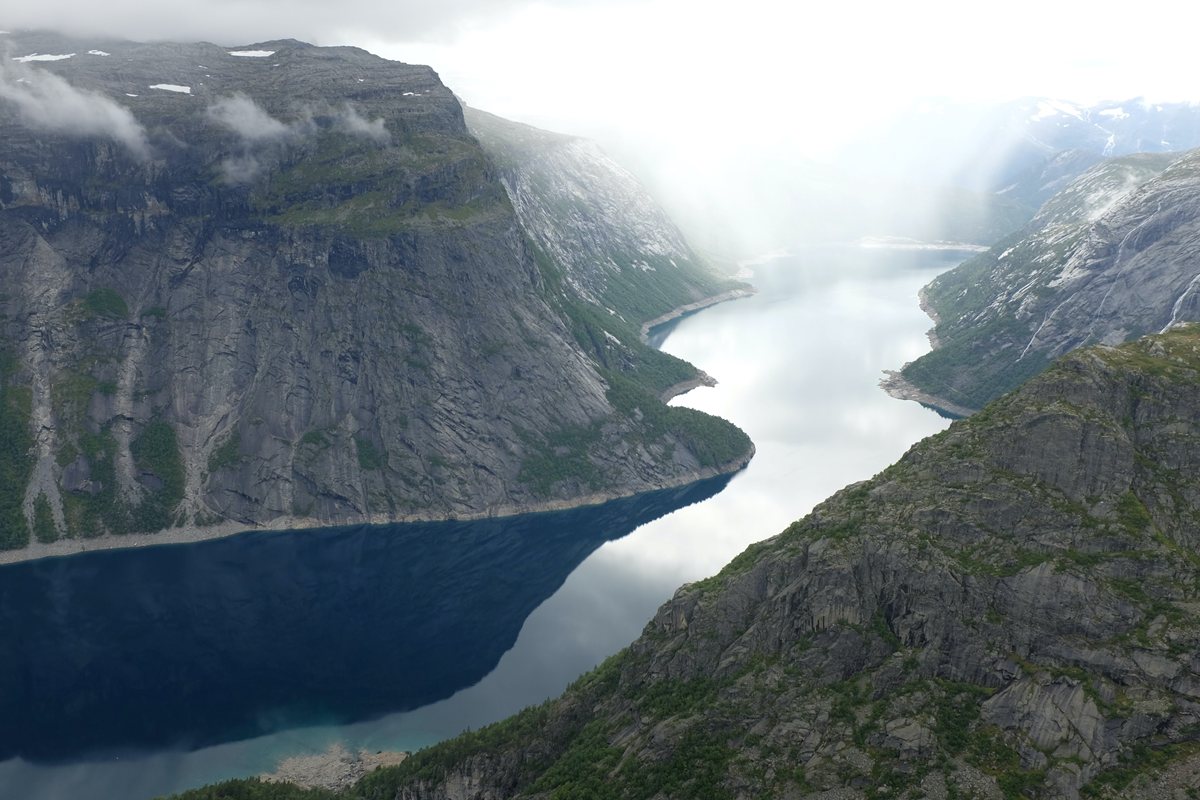 With a combined population of only 26 million, the countries of the Nordic region have long punched above their weight.[i]
Scandinavia over-performs
The Nordics sit atop nearly every ranking of quality of life and economic development. Lately, their advantage has especially grown in business and technology. Sweden, Denmark, and Finland currently make up three of the top seven spots in the Global Innovation Index, Iceland and Norway just behind. Their corporations and consumers alike impress time and again as early adopters of new tools and ideas.
Payment pioneers
The IMF claims a payment made in Norway is seven times less likely to involve cash than one made in Germany. According to Norway's central bank, only 6% of payment volume in the country still involves cash. Even back in 2012, that trend was underway. AirPlus found that Swedish citizens made an average of 230 card transactions per person, compared with only 39 in Germany. It's hardly a surprise that the Nordic countries have since moved more swiftly toward mobile payment than anyone else but the rapidly developing payment landscapes in the likes of China and India.
Centrally billed accounts (aka lodge cards) are also much more popular in the north. The GBTA Foundation reports that 83% of Nordic companies use company accounts; well above the European average of 59%.
The secret to success
Just how the Nordic countries have established themselves so thoroughly as pacesetters in recent years is hardly a mystery. Excellent education, strong graduate training in engineering and science, stable government support and infrastructure, a commitment to research and development, and gender equality that widens the pool of human talent are certainly a few of the more obvious ingredients in their recipe for success.
But prosperity alone doesn't tell the whole story. Lotten Fowler, General Manager of the Swedish Business Travel Association, hints at an underlying spirit of innovation. "If you want to try a new technology or new ways of doing things, this is a good place to do it." She also points to the region's very high costs of living as a blessing in disguise. "We have to innovate through automation because labor is expensive here."
Stockholm, the Swedish capital built over 14 islands, is the Nordic region's largest urban area.[ii]
People: the greatest asset
When it comes to travel management, Fowler pinpoints a couple of areas where the Nordics have led the way. One is a strong trend to manage collaboration rather than travel. Using this philosophy, travel is only one of several ways to meet alongside virtual options such as video-conferencing. This has naturally lent itself to greater resilience in the face of the unexpected travel restrictions associated with the global response to the Covid-19 pandemic.
Fowler is also quick to stress that the correlation of human rights and economic success – so well encapsulated in modern Scandinavia – is no mere coincidence. Travel management is people management, after all; and people are a business' greatest asset.
A mobility revolutionary
Egalitarianism is another key Nordic characteristic, according to Ulrika Rosén. The Travel & Meeting Manager for Tetra Laval, the world's largest food processing and packaging group, says this deep-seated value can be seen reflected in company travel policies. "It doesn't matter if you are the CEO, you still sit in economy regardless of your position in the company," she says.
Rosén also points to the Nordic peoples' love of technology. She says her travelers are constantly pressing her to provide more automated tools. No wonder, then, that Tetra Laval became one of the first companies in the world to build its own mobile travel app. The company's Tetra Pak branch launched the app back in 2011 (!!!), a pioneering platform housing critical information such as emergency contacts, a directory of preferred hotels, and details of office locations, and continuously revamped since then to accommodate the rapidly developing mobility landscape. (For more, check out our recent article on better payment mobility.)
The quest for innovation
The ceaseless quest for innovation continues in the Nordics. It has helped them weather the early stages of the current pandemic, and all signs point to the northern economies remaining guiding lights of resilience and innovation in the years ahead.
[i] Photo by Tanya Tulupenko on Unsplash
[ii] Photo by Jon Flobrant on Unsplash