Mobile payment isn't playing games. Well, the popular mobile game Clash of Clans raked in an incomprehensible USD 3.5 billion in in-app purchases back in 2017, but you know what we mean. The pandemic shock has only heightened our preference for contactless payment.[i]
Keeping up with the times often spells the difference between making it and falling behind. Experts in the travel payment industry and beyond, AirPlus does the digging so you don't have to. Here are our top five trends in mobile payment.

Increasingly flexible working models means even more demand for easy payment on-the-go.[ii]
7x7
By 2023, the mobile payment market will have grown by seven times in seven years.[iii]
Valued at USD 600 billion only four years ago, experts tip the market to top USD 4.5 trillion in another three years. That's more than three Apples. No, not the fruit – 4.5 trillion bucks would buy enough apples to stretch from here to Jupiter. We mean the company with the world's largest market value. (To better grasp the size of the tech giant, check out this article.)
While advantages like speed and convenience play starring roles in the growing popularity of mobile payment solutions, enhanced security features make widespread, sustainable adoption an ever surer bet.
China at the helm
The country is leading the way in mobile wallet usage, with a phone pulled out for a stunning 36% of point-of-sale (POS) transactions.[iv]
That's six times more than runners up India (6%) and the UAE (6%), but contactless convenience can only be poised for growth in the wake of the coronavirus pandemic.
Chinese platforms WeChat Pay and Alipay already had 1.6 billion user accounts between them in 2018.[v] How might Mastercard's recent entry to the world's biggest market shake things up? We'll stay tuned.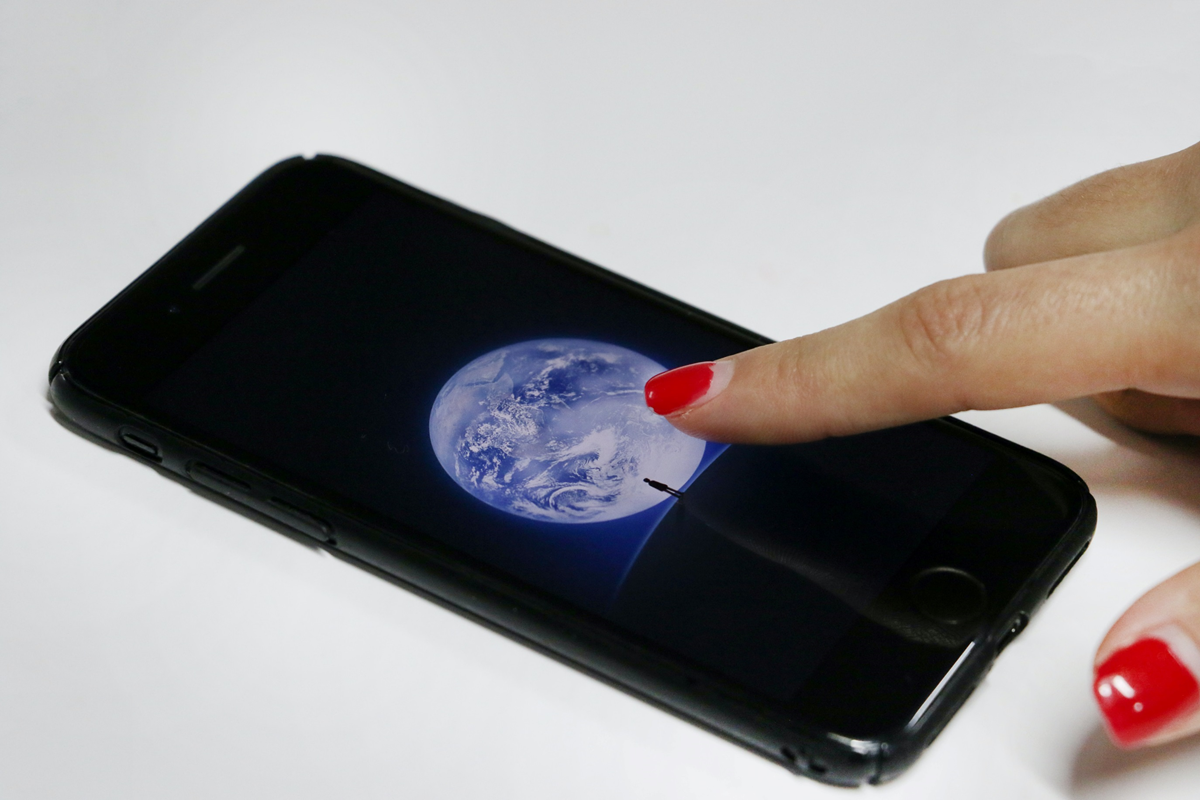 Mobile payment has circled the globe so quickly because many rapidly developing markets like China have largely skipped card-based economies.[vi]
28% at the POS
More than one in four POS purchases will be made with a phone within two years.[vii]
That's USD 14 trillion – yes, trillion – in transactions without cash, card, or keyboard. In other words, the GDP of China. Remarkable, considering Apple launched its first mobile wallet just in 2014, Samsung and Android following a year later.
B2B means business
44% of business travelers worldwide use their mobile devices to make payments. In China, that figure rockets to 91%.[viii]
Bold innovation is all well and good when convenience drives the market, but reliability is the name of the B2B game. Even here, mobile payment has begun to make the cut. Some industry leaders even predict a complete shift to mobile within just a few years.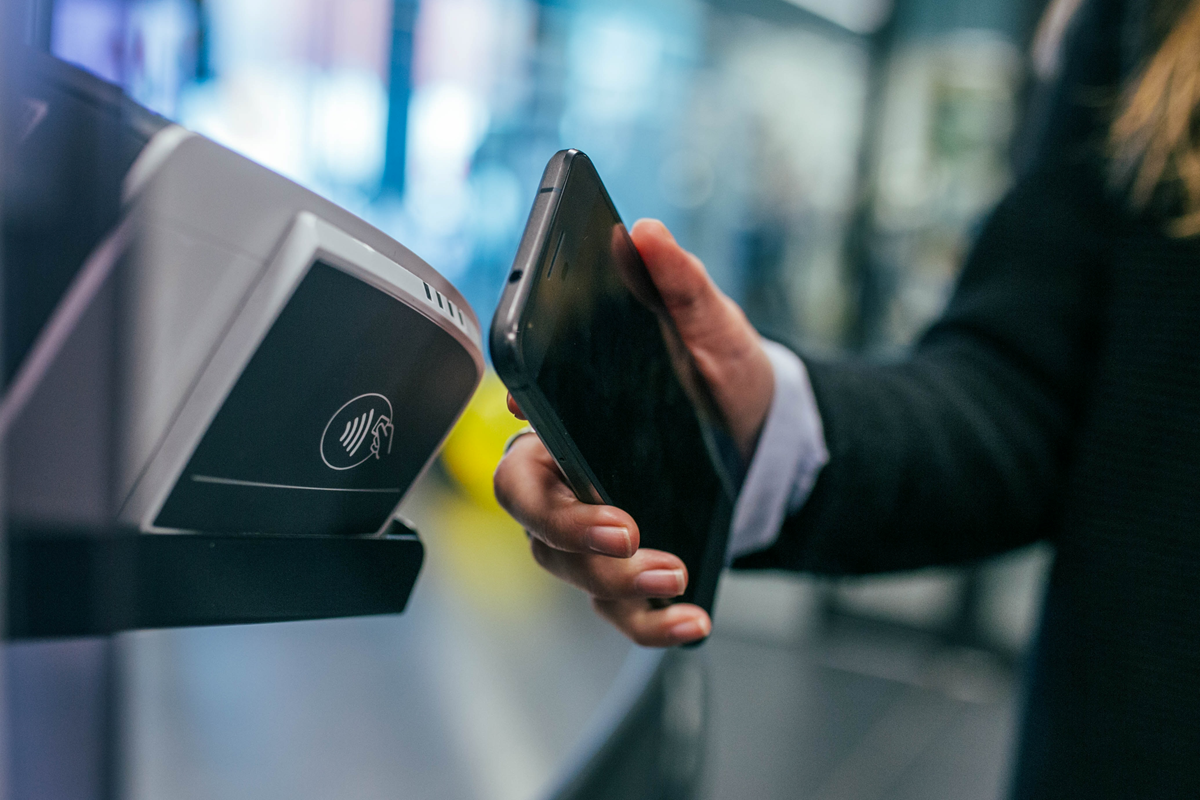 Business travelers who use mobile devices to make payments are poised to be in the majority very soon.[ix]
Mobile mobility
A recent survey of 16,000 smartphone users across 10 countries showed 84% willingness to book flights with a mobile device.[x]
With the travel market migrating so rapidly to mobile, the business travel landscape is poised for imminent change. Business trips and booking flights go hand in hand, so expect your conference planning experience to migrate from your laptop to your phone within a few years at the latest.
Mobile shoppers say their biggest deterrent is a slow checkout process.
The study also represents a striking shift from our previously strong preference for desktop booking. The aviation industry has catered to this for years, but the times, they are a-changin'. The same study found that a quarter of mobile shoppers say their biggest deterrent is a slow checkout process. Rising willingness to book mobile reflects the focus travel companies have put on offering an easy, seamless, secure payment process to their customers.
And by seamless, we mean seamless.
Mastercard recently announced its progress on innovative behavioral biometrics that could allow commuters to ditch their bus passes to instead be recognized by the way they walk.[xi] We think convenient innovations like this will only be more popular in the post-pandemic world.
[i] zdnet.com/pictures/25-wildly-popular-android-games-raking-in-the-most-cash-from-in-app-purchases/26/
[ii] Photo by Andrea Piacquadio on Pexels
[iii] paymentscardsandmobile.com/mobile-wallet-market-worth-100-billion/
[iv] paymentscardsandmobile.com/global-mobile-wallet-usage-mapped/
[v] xinhuanet.com/english/2018-11/30/c_137641436.htm
[vi] paymentscardsandmobile.com/global-mobile-wallet-usage-mapped/
[vii] Photo by Macau Photo Agency on Unsplash
[viii] bcdtravel.com/move-global/whats-your-payment-iq/
[ix] Photo by Jonas Leupe on Unsplash
[x] phocuswire.com/Mobile-payment-solutions-Worldpay
[xi] marketwatch.com/story/mastercard-is-pioneering-new-payment-technology-that-identifies-commuters-by-the-way-they-walk-2020-02-14